Practical information
Location: Home Frit' Home, Bondgenotenstraat 242, 1190 Brussel (Vorst)
Date: on 03/06/2023, from 13:30 to 18:30
Date: on 04/06/2023, from 13:30 to 18:00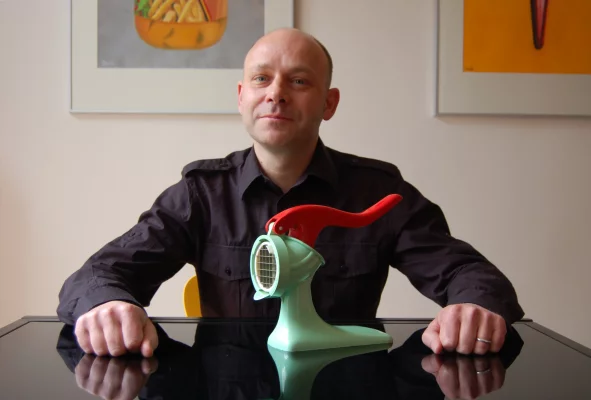 Micro Fries Museum Brussels: free open doors
+ "Patatland" exhibition by Michel Devaux (painting, drawing).
Take advantage of this 1st weekend of June to immerse yourself in the sauces and flavors of our Fritkot Culture! Where the Micro Fries Museum of Home Frit' Home invites you…
From the origins of fries to Belgium
More than 974 objects, documents and creations pay tribute to the Frite as we live it in Belgium. From the Fries stands to popular song, through history, gastronomy, literature, illustration, etc. the fries come out of their cone with humor and friendliness.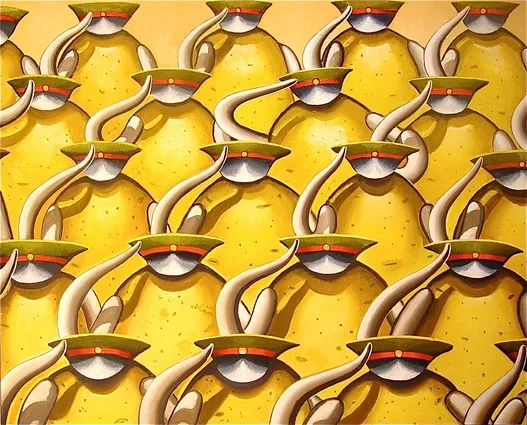 Diving in Patatland, with Michel Devaux
Also on the menu: the new "Patatland" exhibition by Michel Devaux! The painter invites you to an anthropo-potato immersion in the slightly surrealist universe of "Patatland". There, on this great island-continent which floats and moves constantly on the oceans, the potato is presented as a metaphor for the collective human being. Childhood, love, pleasures of existence, life in society... "The simple metaphor of potatoes concealed an unlimited field of possibilities: with them, I could deal with anonymity, human feelings, universals, situations the most diverse. They immediately placed my paintings in the generality, while giving them a great evocative force. (...) Everyone, therefore, could see their neighbor there or, even, choose to recognize themselves there, "explains Michel Devaux.
GRATIS TOEGANG. Gefrituurde tuin en microwinkel open. Bongenotenstraat 242, 1190 Brussel (Vorst). Trams: 82, 97. Bussen: 52, 49.